Janna Le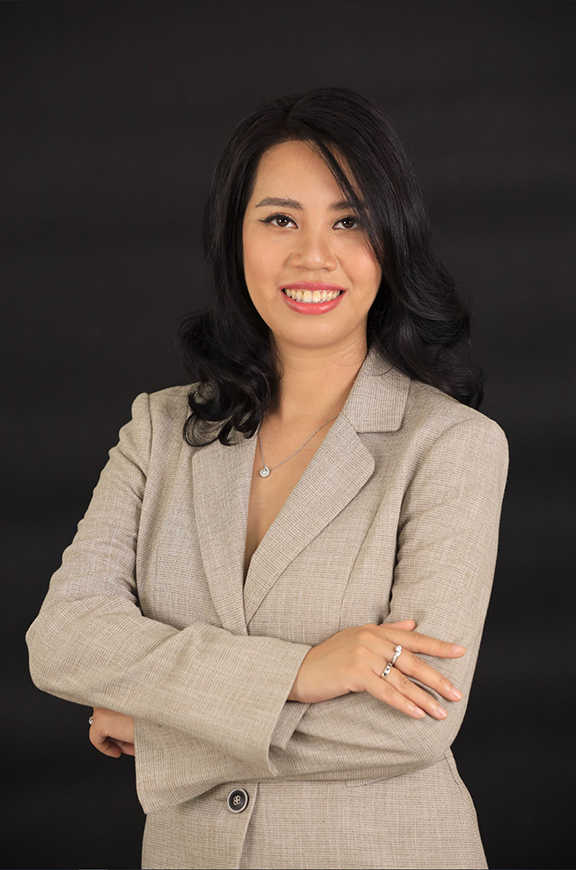 After graduating from Hanoi Law University in 2007 with a Bachelor of Law Degree, Janna (Giang) Le has had about 15 years of legal practising as an In-house Paralegal at small and medium enterprises in Vietnam. After moving to Canada, she was licensed by the Law Society of Ontario (LSO) under P1 Paralegal Class and appointed as Notary Public in Ontario for life. Giang Le Licensed Paralegal & Notary Public is a sole proprietorship business carried under her name.
Janna stands out for the remarkable accomplishments she has achieved. In both Vietnam and Canada, she was recognized as a top student, graduated with honours, earned Dean's List certificates, and received a scholarship from legal professional training. With impressive innovation, solution-focused and discipline-obligatory characteristics, she was considered an influential leader in multi-national companies and local law firms. In Ottawa, Janna supported the female clients at several not-for-profit organizations such as the Elizabeth Fry Society, and Immigrant Women Services Ottawa (IWSO) for years. She had volunteered to provide free legal advice to tenants attending their LTB hearings at the Duty Counsel's office before working as a Legal Assistant at Homestead Land Holdings and Program Assistant at Immigration and Refugees and Citizenship Canada (IRCC).
As a Vietnamese and Canadian Paralegal and Notary, Janna provides services to the community in English and Vietnamese. Traditional Vietnamese food such as "Phở soup" or "Nem Spring roll" is one of her "strategies" to promptly achieve your impression in the kitchen.